Timeline
A brief history.
Southland Honda originally started out as Vernon Russell LTD, operating out of the original shop a few doors down. Originally holding franchises for Honda, Kawasaki, Jawa, Vespa and Triumph.
Vernon Russell LTD also had a sub dealer ship in Winton later known as Crawford Honda (Brent Scammell Honda now).
In 1981 JE Watson (a farm supply company), who already had a Honda dealership in Riversdale called Waimea Honda (later Ewan Ellan Honda), took over Vernon Russell LTD and changed to Southland Honda.
In 1984 Gary Holmes and Keith Kennedy purchased Southland Honda.
Gary had previously worked for both Vernon Russell and JE Watsons including doing his trade as a motorcycle mechanic in 1971 (in the old shop).
Gary and his wife Liz took sole ownership of Southland Honda in 1997 and their son Jeremy becoming a shareholder in 2011.
We currently employ 12 staff and are proud to be one of the oldest Honda dealers in NZ.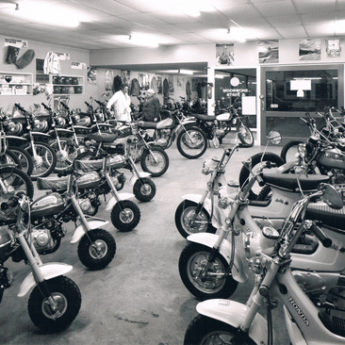 29 May 1974
Vernon Russell LTD. Current site photo, photo shows co owners Vernon Russell in the white coat and Ray Mitchell.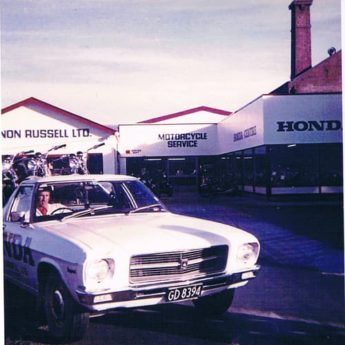 Circa 1974
The HQ delivery ute loaded with SL125's, salesman Joe Green at the wheel.