Starting from $6,894 inc gst
The legendary 'CT' returns to NZ farms with the CT125.
The latest model of old to get a modern-day re-vamp. Based off the iconic CT110 – a legendary Honda machine – the CT125 boasts a 125cc, 1-cyl, 4-stroke engine, electric Start, ABS, LED lighting and a digital display. The farm kit adds off road tyres, farm gearing (chain & sprocket kit), front carry rack and handlebar protection.
Designed to last, this is a step-through farm bike that can handle the tough stuff, while offering the safer design, good carrying capacity and easy mounting and dismounting, especially for shorter farm workers. Designed to be as versatile as the original – for work and play. Its nostalgic charm is certain to turn heads anywhere it goes, with the added bonus of being road registerable.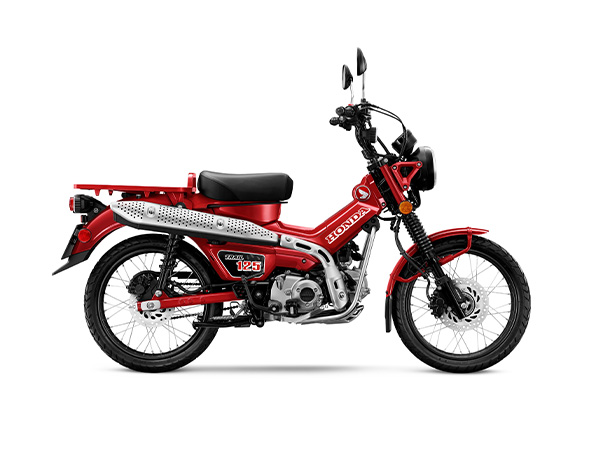 TRANSMISSION
Chain drive – geared for NZ farming conditions
WHEELS, SUSPENSION & BRAKES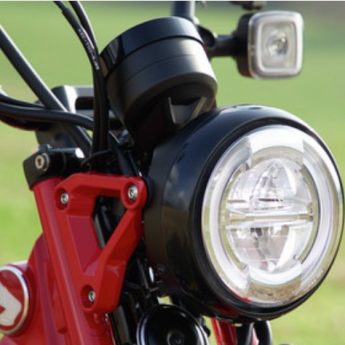 LED Lighting
All lighting on the CT125 is LED which makes them energy saving and ultra-durable. The large square indicators are a modern take on the original style CT lighting design.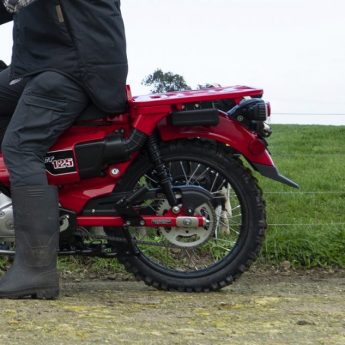 Large pack rack and rear frame
Thanks to the CT125s large rear carry rack, the rear frame has been extended, by ensuring that the new head pipe and its surroundings have been reinforced, as well as focusing on the improvement of stability while riding on gravel roads.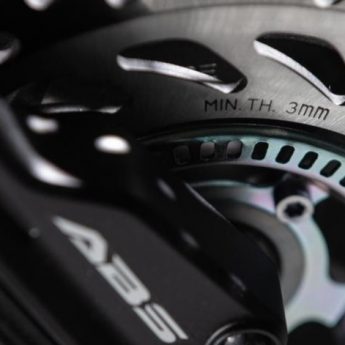 ABS Brakes
The CT125 is equipped with disc brakes for both front and rear wheels. A 220mm disc for the front and 190mm for the rear, offer adequate braking power even when you've got gear on the back. There is also front wheel anti-lock brake system (ABS) for added safety.
Explore other bikes in the range