Starting from $27,020 inc gst
Full of Honda technology and features like the 675cc liquid-cooled engine with fuel injection for easy startups and flawless operation at higher altitudes.
The flat bottom tilt bed offers up a 454kg bed capacity and the Honda Automatic transmission, with its heavy-duty torque converter, is the only completely mechanical automotive-style automatic in the class. However the Pioneer also has a manual mode which allows you the full control of a manual transmission. Fully independent front and rear suspension give you a smooth ride and excellent traction over rough terrain. A rugged Occupant Protective Structure, standard doors and side nets help enhance your safety. Work or fun, the new Pioneer 700-2 can get it all done.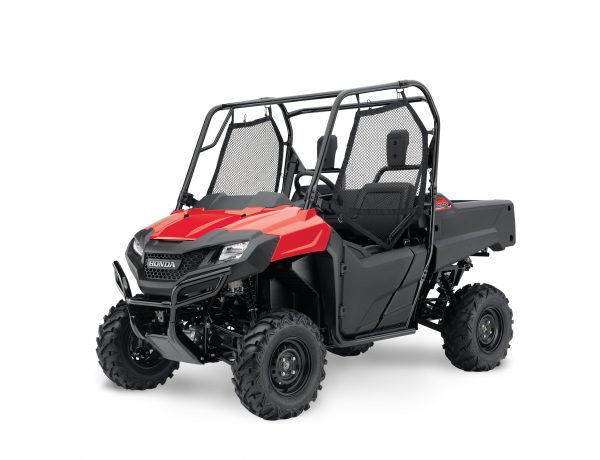 ENGINE
675cc liquid-cooled Semi-dry sump, OHV single-cylinder four-stroke
Full-transistorized type with electronic advance
TRANSMISSION
Automatic with hydraulic torque converter. Three drive modes include 2WD, 4WD and 4WD with front differential lock.
WHEELS, SUSPENSION & BRAKES
Independent double-wishbone; 200mm travel
Independent double-wishbone; 230mm travel
DIMENSIONS & WEIGHT
30 litres, including 4.5 litres reserve
2,910mm(L) x 1,525mm(W) x 1,970mm(H)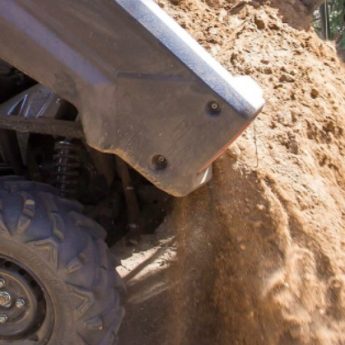 Tipping Deck
A smartly-designed hydraulic assist strut in which you can tilt the bed and dump the cargo, even with one person.
Mechanical Transmission – No Belts
A 700-class engine and durable mechanical transmission with both auto and manual modes. The Pioneer transmission has conventional drive gears eliminating the need for unreliable drive belts.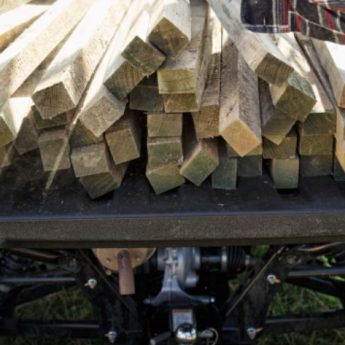 Excellent carrying and towing
Carry up to 454kgs in the bed or tow up to 680kgs.
Explore other bikes in the range