Starting from $29,895 inc gst
Full of Honda technology and features like a liquid-cooled 700-class engine, double wishbone front-suspension, and durable automotive-style automatic transmission that can be switched to full manual mode.
With the flexibility of 2, 3 or 4 person seating capacity, but with the manoeuvrability of a short wheel base, the Pioneer 700-4 is the ultimate do-it-all vehicle. The Pioneer 700 comes with reliability and dependability nobody can touch. Best of all, it's designed, developed and expertly built to withstand Kiwi conditions.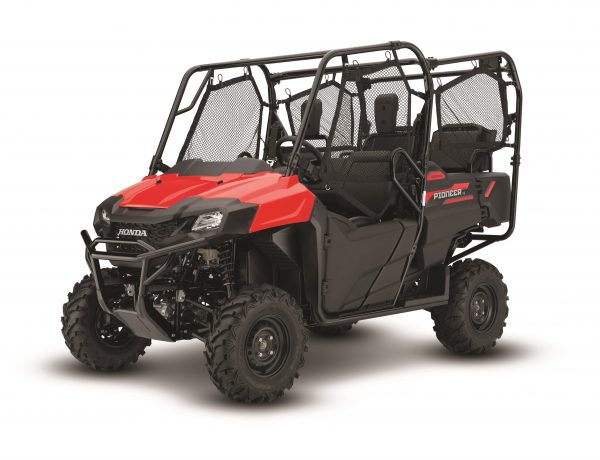 ENGINE
675cc liquid-cooled Semi-dry sump, OHV single-cylinder four-stroke
Full-transistorized type with electronic advance
TRANSMISSION
Automatic with hydraulic torque converter. Three drive modes include 2WD, 4WD and 4WD with front differential lock.
WHEELS, SUSPENSION & BRAKES
Independent double-wishbone; 200mm travel
Independent double-wishbone; 230mm travel
DIMENSIONS & WEIGHT
30 litres, including 4.5 litres reserve
2,910mm(L) x 1,525mm(W) x 1,985mm(H)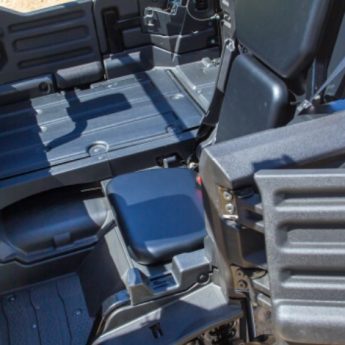 Additional passengers
Want to carry one or two additional passengers in comfort? Just flip up one or both of the bed-mounted seats and you're ready to go.
Mechanical Transmission – No Belts
A 700-class engine and durable mechanical transmission with both auto and manual modes. The Pioneer transmission has conventional drive gears eliminating the need for unreliable drive belts.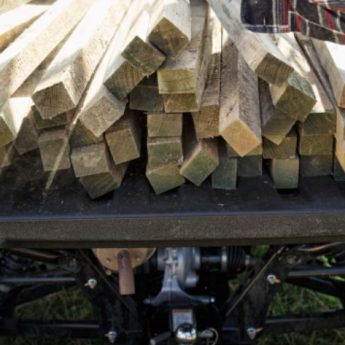 Excellent carrying and towing
Carry up to 454kgs in the bed or tow up to 680kgs.
Explore other bikes in the range