Starting from $6,495 inc gst
You'd never run a marathon or play basketball wearing shoes that are too small. So why would you ride a bike that doesn't fit? That's exactly why we offer the CRF125FB Big Wheel: because we know that a 125 is the right size for some riders, even if they're a little taller. The whole concept is to offer a machine that's matched to both a rider's skill and height.
We start by taking our CRF125F and add a longer swingarm and larger diameter wheels. That raises the seat height by 50mm, making it a better fit for taller riders. Honda's proven single-cylinder engine features fuel injection for broader power and better running in cold weather and high altitudes. There's also a four-speed transmission and a twin-spar steel frame, along with plenty of suspension travel for a plush ride. You even get an electric starter, and some sharp new graphics this year! Big or small, everyone deserves to have some fun. And the Honda CRF125F Big Wheel is rightsized for fun.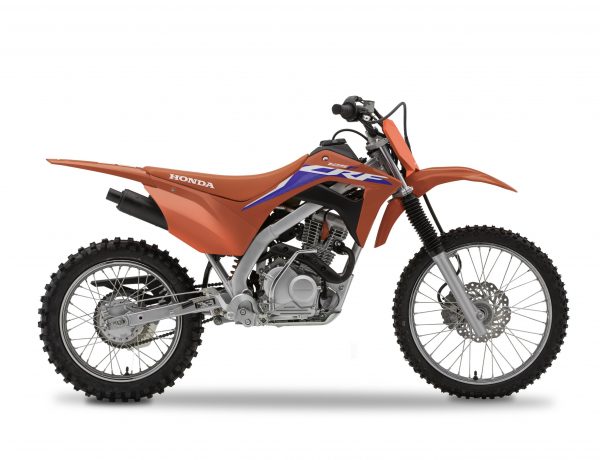 ENGINE
Air-cooled SOHC single-cylinder
Full transistorised ignition
Fuel injection PGM-FI – 22mm throttle body
TRANSMISSION
Electric starter with kick starter
WHEELS, SUSPENSION & BRAKES
Telescopic fork with 151mm travel
Pro-link with 168mm travel
DIMENSIONS & WEIGHT
1,855mm(L) x 770mm(W) x 1,070mm(H)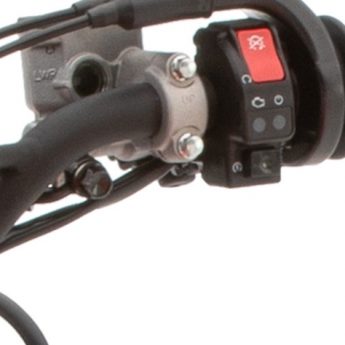 Fuel injected and electric start
Make cold starts a breeze with PGM-FI electronic fuel injection and electric start. It also ensures a smooth flow of power for easier handling plus trouble free operation and maintenance.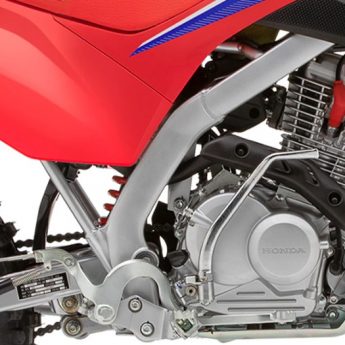 Strong and Durable engine
Durable, simple, low maintenance 125cc air cooled single cylinder 4 stroke engine develops the smooth, tractable power that is ideal for beginners.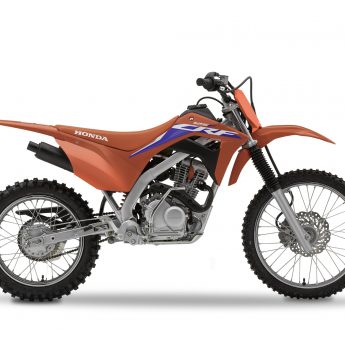 Big wheel edition
With a 19-inch front wheel and a 16-inch wheel in the rear, the CRF125F Big Wheel will fit taller riders a little better. The right-sized bike is as important as wearing the right-sized boots or helmet.
Explore other bikes in the range