Starting from $10,795 inc gst
Our dual purpose range just got better with the introduction of the all new CRF300L with a light weight chassis, slimmer bodywork and boosted power and torque from the engine.
While the specification has improved, the brilliant dual-purpose formula stays the same. The qualities that make it so good off-road – slim proportions, peppy throttle response, agile steering and supple suspension – also make it brilliant around town. The CRF300L invigorates any weekday commute with an enjoyable, satisfying all-round performance, whilst being a Motorcycle that is born to explore over the weekend.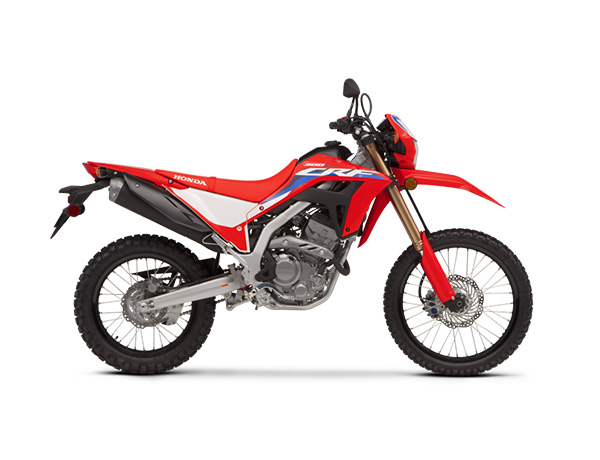 WHEELS, SUSPENSION & BRAKES
Single 256mm disc with twin-piston caliper – ABS
DIMENSIONS & WEIGHT
2230mm(L) x 820mm(W) x 1200mm(H)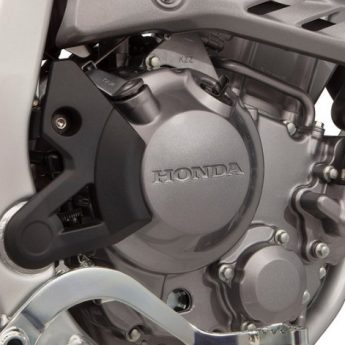 LARGER u0026 MORE POWERFUL ENGINE
We increased its cubic capacity resulting in increased peak power +1.4KW at 19.6KW and +3.5NM at 26.1NM. ECU mapping has been adjusted to suit the larger capacity engine with throttle response improving significantly. The new CRF300L's engine rev's smoother a faster than ever before.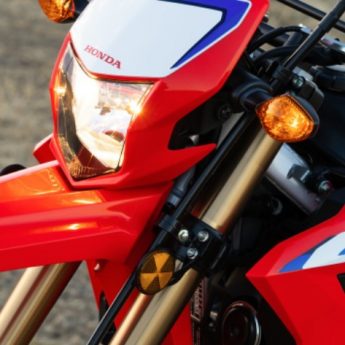 LED LIGHTING
The all-new CRF300L now features LED lighting all-round. With LED indicators that are now flexibly mounted for increased off-road durability and the new LED headlight ensures your adventure doesn't have to stop when the sun goes down.
ASSIST/SLIPPER CLUTCH
A first for Honda's dual-purpose market the assist/slipper clutch eases upshifts and manages rear wheel "chatter" under hard braking and rapid downshifts, it also aids in reducing lever pull by 20% making stop-start riding even easier..
Explore other bikes in the range