Starting from $6,495 inc gst
The CT125 joins the Monkey and the Super Cub as the latest model of old to get a modern-day re-vamp.
Born as a concept, the new-era CT125 received so much attention, it was an easy decision to move it into production for the world to enjoy. Based off the iconic CT110 – a legendary Honda machine more commonly known as the 'Postie' bike – the CT125 boasts a 125cc, 1-cyl, 4-stroke engine, electric Start, ABS, LED lighting and a digital display.
An ode to the postie of old, you can take it for a weekend cruise, Commute around the farm or use it to get into town, its designed to be as versatile as the original – for work or play. Its nostalgic charm is certain to turn heads anywhere it goes.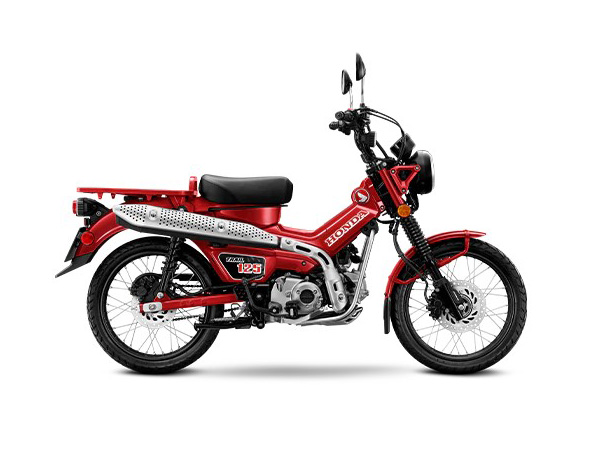 WHEELS, SUSPENSION & BRAKES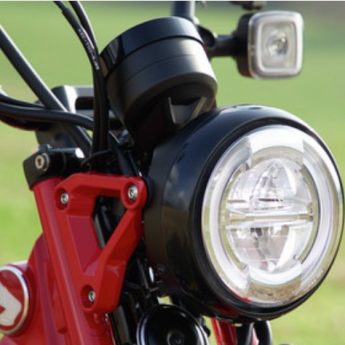 LED Lighting
All lighting on the CT125 is LED which makes them energy saving and ultra-durable. The large square indicators are a modern take on the original style CT lighting design.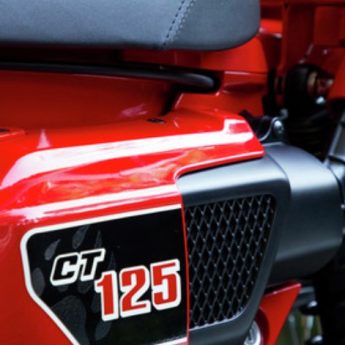 Redesigned Chassis
The chassis has been designed to adapt to a broader variety of situations and a broad variety of riders. It's based on the common Super Cub chassis package, so its nimble and easily controlled but with an increased wheel base, seat height and upswept handlebar.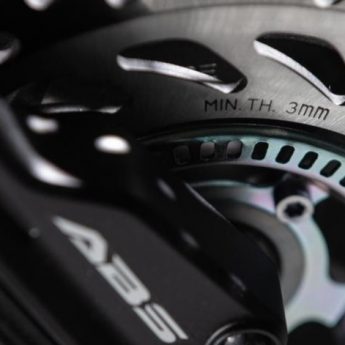 ABS Brakes
The CT125 is equipped with disc brakes for both front and rear wheels. A 220mm disc for the front and 190mm for the rear, offer adequate braking power even when you've got gear on the back. There is also front wheel anti-lock brake system (ABS) for added safety.
Explore other bikes in the range