Starting from $12,895 inc gst
Raw, aggressive styling and a narrow, sexy frame.
Everything you need and nothing you don't, the Rebel comes loaded with attitude from fender to fender. Blacked-out and stripped down quality components around a rising fuel tank deliver its signature aggressive stance and a fat tyre provides a powerful presence.
The CMX500S is the same spec as the standard Rebel but with the addition of a set of factory-fitted accessories including; a headlight cowl, all-black fork covers and gaiters, plus a diamond-stitch style seat.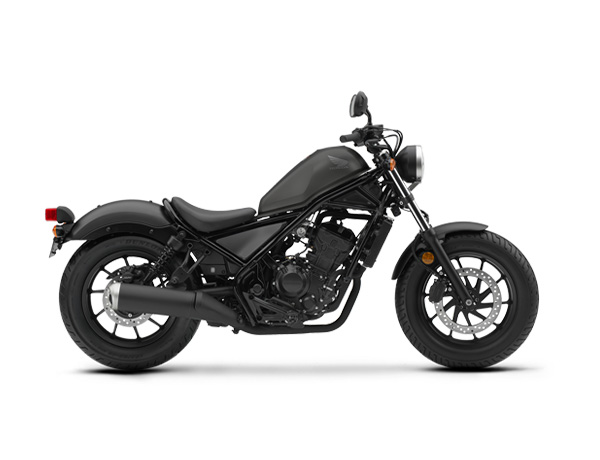 ENGINE
Liquid cooled DOHC Parallel Twin
WHEELS, SUSPENSION & BRAKES
DIMENSIONS & WEIGHT
2,190mm X 820mm X 1,093 mm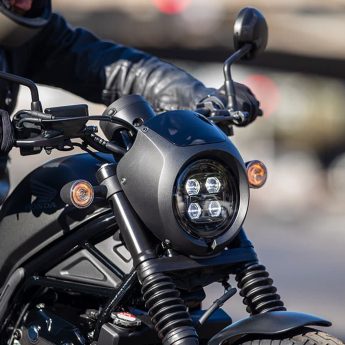 Blacked out acessories
In addition to the same features of the standard model, the Rebel 500S also features a headlight cowl and all-black fork covers and gaiters to give it a sleek look that oozes with style.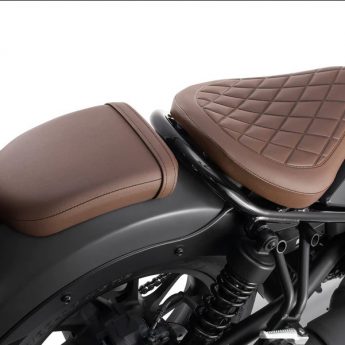 Custom Seat
Unlike the standard model, the 500S features a custom tan cross hatched seat, paired up with the low seat height this not only looks cool but allows people of all sizes to ride comfortably.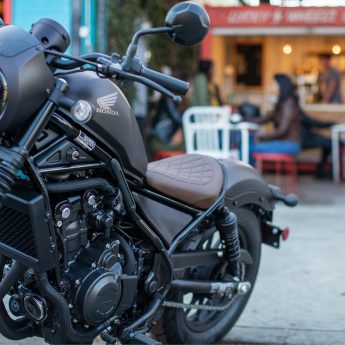 Blacked out look
Assert yourself on the road with the blacked-out engine and narrow frame. Everything about the Rebel expresses its heritage, from the intake and exhaust valves to the valve timing. And, from low rpm's driving a gentle growl to its high-revving roar, the thrill feels like no other. Experience the animal pulsing, heart-racing of the Rebel.
Explore other bikes in the range