Starting from $12,145 inc gst
Raw, aggressive styling and a narrow, sexy frame.
Everything you need and nothing you don't, the Rebel comes loaded with attitude from fender to fender. Blacked-out and stripped down quality components around a rising fuel tank deliver its signature aggressive stance and a fat tyre provides a powerful presence.
Also available as the CMX500S which has a set of factory-fitted accessories including; a headlight cowl, all-black fork covers and gaiters, plus a diamond-stitch style seat.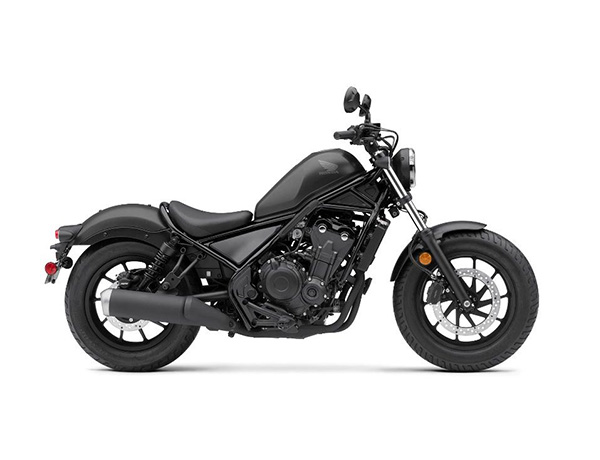 ENGINE
Liquid cooled DOHC Parallel Twin
WHEELS, SUSPENSION u0026 BRAKES
DIMENSIONS u0026 WEIGHT
2,190mm X 820mm X 1,093 mm
Blacked out Engine
Assert yourself on the road with the blacked-out engine and narrow frame. Everything about the Rebel expresses its heritage, from the intake and exhaust valves to the valve timing. And, from low rpm's driving a gentle growl to its high-revving roar, the thrill feels like no other. Experience the animal pulsing, heart-racing of the Rebel.
Low Seat Height
A low seat with wide handlebars and an 11.2L fuel tank boasting an aviation styled fuel cap. Its tractor-style seat and aggressively positioned handlebars provide a relaxed sitting position that conveys confidence and control.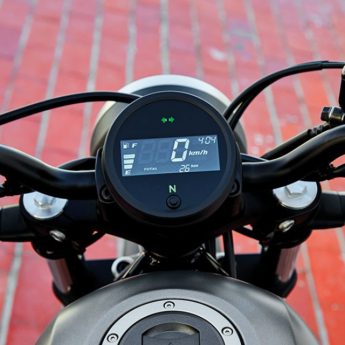 LCD Screen
An easy-to-read, round, 100mm negative LCD screen with a blue backlight gives the rider information at a glance. The cockpit pioneers raw style, and the ignition on the left side of the tank provides an intuitive layout.
Explore other bikes in the range