Starting from $12,127 inc gst
If you're looking at getting a TRX250TM, it means your pretty sweet lifestyle is about to get even better.
This small-sized, 2-wheel-drive manual transmission ATV suits anyone and everyone that likes to get around on the flat. Ride it down a beach, take it fishing, swing it around your lifestyle block or down a golf course.
The TRX250TM is lightweight, easy to handle and very fuel efficient. It hosts a wet sump 229cc 4-stroke OHV air-cooled engine, and a closed crankcase vent system that safeguards against engine oil contamination. Being 2WD it is not specifically designed for towing. However the manual 5-speed gearbox with an automatic clutch means you've got plenty of control to inject excitement into any straight. A big bonus is also its size. As the smallest in the range, this TRX250TM is ideal for storing in your garage along with all your other gadgets and gizmos.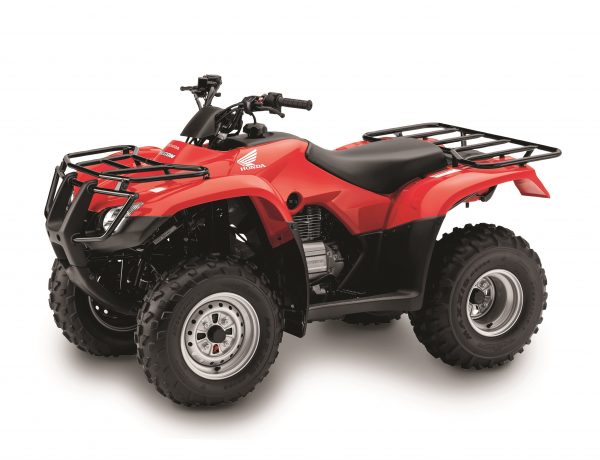 Engine
Air-cooled OHV longitudinally mounted single-cylinder 4 stroke
CDI with electronic advance
TRANSMISSION
Electric with auxiliary recoil
Manual 5 speed with reverse
WHEELS, SUSPENSION & BRAKES
Independent double-wishbone; 130mm of travel
Swingarm with single shock; 125mm of travel
Dual sealed hydraulic drum
Single sealed mechanical drum
DIMENSIONS & WEIGHT
9.1litres including 2.6litre reserve
1905mm(L) x 1035mm(W) x 1070mm(H)
15kg Front rack – 30kg Rear rack
LED Lighting
LED tail and brake lights and a dual headlight system mean you don't need to stop working.
Longitudinal Engine Layout
By orienting the crankshaft front to back in the chassis in our ATV and side-by-side engines, we route the flow of power straight to the wheels without any unnecessary right-angle detours, reducing powertrain friction and putting more grunt to the ground.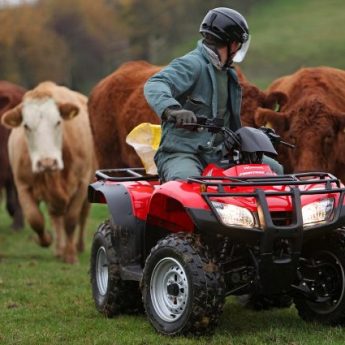 Steel Cargo Racks
Front and rear steel cargo racks allow payloads 15kg & 30kg, respectively
Explore other bikes in the range